Dear Science Fair Participants, Judges, Teachers, Parents, and Supporters,
The Ottawa Regional Science Fair has made the decision to run the 2021 fair as a virtual event. Under the current circumstances this is clearly the best choice. We are very pleased to announce that we will be offering all of our usual awards, including 11 spots to the Canada-Wide Science Fair (CWSF). We note that the CWSF is also going to take place as a virtual fair this year.
Our virtual fair will include live judging over video link with students, and a live-broadcast awards ceremony. You will be able to easily upload your project and create your presentation for the judges. We are aiming to open registrations in January and will provide detailed information on how to participate at that time as well. This will give students plenty of time to upload their project in our system. We are also working on a package of resources to help you choose a topic and complete a science fair project. We will be in touch to share it with you!
Registrations will close on March 26th, 2021. Judging will be organized for each project in the following two weeks. The fair will wrap up with our live-broadcast of the awards ceremony on April 10th.
I know this year presents special challenges for you, but I very much hope you will be able to participate in our fair. I hope that our fair will give students an opportunity to connect with peers across the city and to work on a topic that they are passionate about.
If you have any questions please do not hesitate to reach out to me or another member of our committee. You can find out more about the ORSF on our website and on Facebook.
All the best,
Simon McMillan
Chair, Ottawa Regional Science Fair
About the Ottawa Regional Science Fair
The Ottawa Regional Science Fair is organized and run by a volunteer organization to encourage students in the Ottawa-Carleton Region, from grades 7 to 12, to research, develop, and present projects in the fields of science and engineering. Students from both public and private schools in the region are invited to enter projects in the fair.
Each year, approximately 200 projects are entered and judged in the junior, intermediate, senior, and special awards categories. The awards and prizes include cash awards and scholarships. Participation in the Fair also ensures the students' eligibility to compete for a position on the team representing the Ottawa-Carleton Region at the subsequent national competition, the Canada Wide Science Fair (CWSF)
We award over $25,000 worth in prizes, including 11 all expenses paid trips to compete at the Canada-Wide Science Fair.
Many schools hold their own school science fairs where they select their participants for the ORSF. If your school does not hold its own fair you may register for the ORSF directly.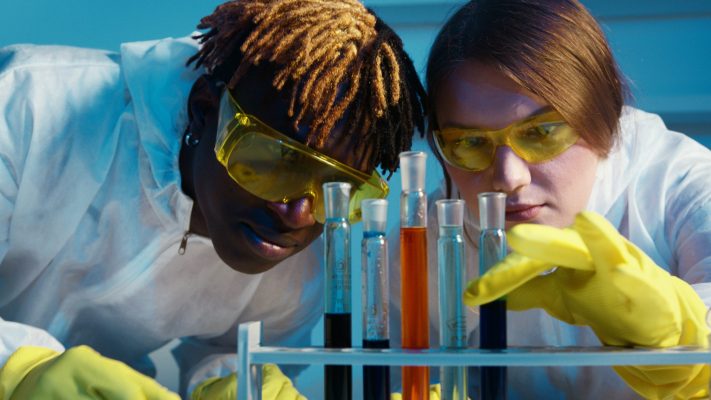 Date: March 27th  – April 10th, 2021
Times: TBD
Location: From your own home!
Registration Fee: FREE!
FREE Public viewing – TBD
The Ottawa Regional Science Fair depends entirely on the financial support of donors, the work of volunteers, and the enthusiastic participation of students, teachers and parents!
Your donation will help extend the opportunity to every school across the city. Your company's sponsorship ensures that Ottawa's brightest young minds are recognized and rewarded for their insight and ingenuity.
Please check out our sponsorship page!